---
Get paid in cryptocurrency
Wirex
If you're from EEA, you will be eligible for the Wirex prepaid debit Visa card. Wirex works with Bitcoin, Litecoin, Ethereum, WAVES and XRP - those are the supported cryptocurrencies that you can deposit, withdraw or convert into fiat.
Wirex offers a full cryptocurrency wallet-like service - you can actually move crypto in and out. That means you can get paid in one of their supported cryptocurrencies and directly spend the money from your Visa card.
Wirex claims there is no hot wallet, each user gets their own personal multisig wallet generated with three keys. The wallet however is fully maintained and controlled by Wirex. Their security standard is good; still - crypto OGs would never give their private keys away.
If you can live with outsourced cryptocurrency storage, Wirex will be a good option for you though.
In case you also get the Wirex card, it will allow you not only to spend your crypto for daily purchases, you will also get cashback for your spending. The cashback is a new Wirex feature called Cryptoback™: Wirex rewards you with 0.5% in Bitcoin every time you use your their Visa card in-store.
Bitwala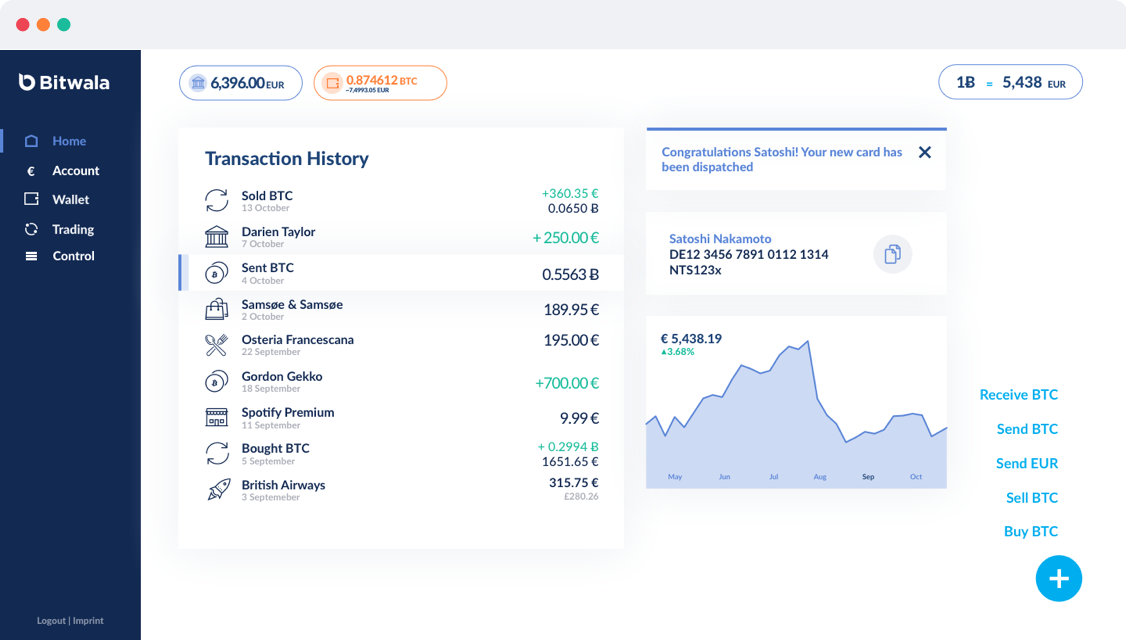 Bitwala is a fully regulated and licensed German bank for the blockchain era - that is, somewhat ironically, as long as you are an EEA resident with a valid European tax ID.
Either way, if you tick their boxes, you get your own bank account with German IBAN where you can receive your salary to and pay your bills from. There is a MasterCard option, too.
Your account will also come with your own Bitcoin wallet with full functionality - again, with Bitwala you can get paid in Bitcoin. You can hold on to the coin you receive or sell it directly via the Bitwala built-in market and either spend the money via your prepaid card or use them to pay your bills from your bank account. It goes the opposite way too, in case you get paid in EUR.
Bitwala vs Wirex
Bitwala will be a better option than Wirex if you get paid parts in EUR parts in BTC because with Bitwala you can manage both of these income streams under one account.
AdvCash Crypto
AdvCash has been around for what's light years in the crypto space, but it is mostly known in Russian-speaking parts of the world.
Advcash is not primarily a crypto service, it is an e-wallet that simplifies freelancer payments from abroad and offers a bitcoin wallet as well.
For cashing out of the crypto payments it works the fastest with EXMO exchange.
Fiat-Crypto Options
You can send in money via SEPA or SWIFT transfer, debit card, by transfer from some other digital wallets or via cryptocurrency deposit. The list of supported cryptocurrencies keeps growing - by the end of 2018 it included ETH, BTC, ZEC, LTC, BCH and XRP.
Withdrawals in cryptocurrency are fast, automated and slightly marked-up.
Crypto transfers to and from EXMO exchange are instant.
Crypto Debit Card Options
Advcash used to come with a prepaid MasterCard but was hit by the same regulation as other global prepaid card providers. For now, the card platform at AdvCash is not available.
Is AdvCash a good crypto tool?
AdvCash is not the payment solution you would hear about on cryptoreddit but they have been silently functioning well for nearly 5 years now.
They are a Belize company and do not restrict access based on nationalities.
If you are from outside of EEA and in the market for crypto-fiat wallet, AdvCash might be your best option.
Put part of your salary into cryptocurrency
Revolut
Revolut is a solution for prepaid debit cards and virtual cards. You need to be a resident of EEA to use Revolut.
Revolut launched a crypto wallet in 2018, but it is only a tool for exposure: You can buy cryptocurrency on a built in market, but you cannot receive it.
Still, if you work with a client who does not want to pay you in cryptocurrency, you can request payment from a third party to your Revolut IBAN and then buy one of the selected cryptocurrencies from the app.
Wirex vs Revolut
Revolut does not provide a full-fetched crypto wallet, there is no way to withdraw the crypto to your own wallet as of yet. Wirex is a more well-rounded option.
Transferwise
Transferwise is a similar type of service as Revolut in that you can get virtual or plastic debit card for your spending. What Transferwise does better though is international bank transfers.
You get local bank account details for every currency you activate, but the owner of the account is Transferwise. Therefore you don't get to do any paperwork, you can simply start accepting foreign payments without any fees.
Converting between currencies costs a fee, but investing part of your salary into cryptocurrency is easy as Transferwise is a popular option on both LocalEthereum and LocalBitcoins.
Wallet Watchers
Ethereum Wallet Watcher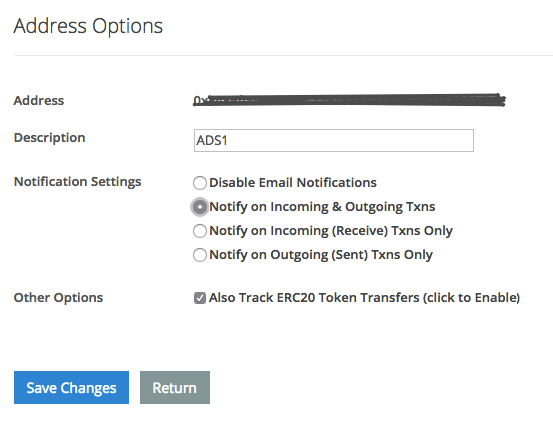 If you ever get paid in ETH or ERC-20 tokens, get yourself a free account at Etherscan and set up a wallet watcher.
It's in My Address under "Watch List". You can track as many addresses as you wish - Ethereum is a public blockchain, so you can also choose to follow an exchange or an organization address if that's what you need.
You'll get an email any time there is a transaction initiated for your watched address, so that you always know when you're getting paid.
Register at EtherScan for free
Bitcoin Wallet Watcher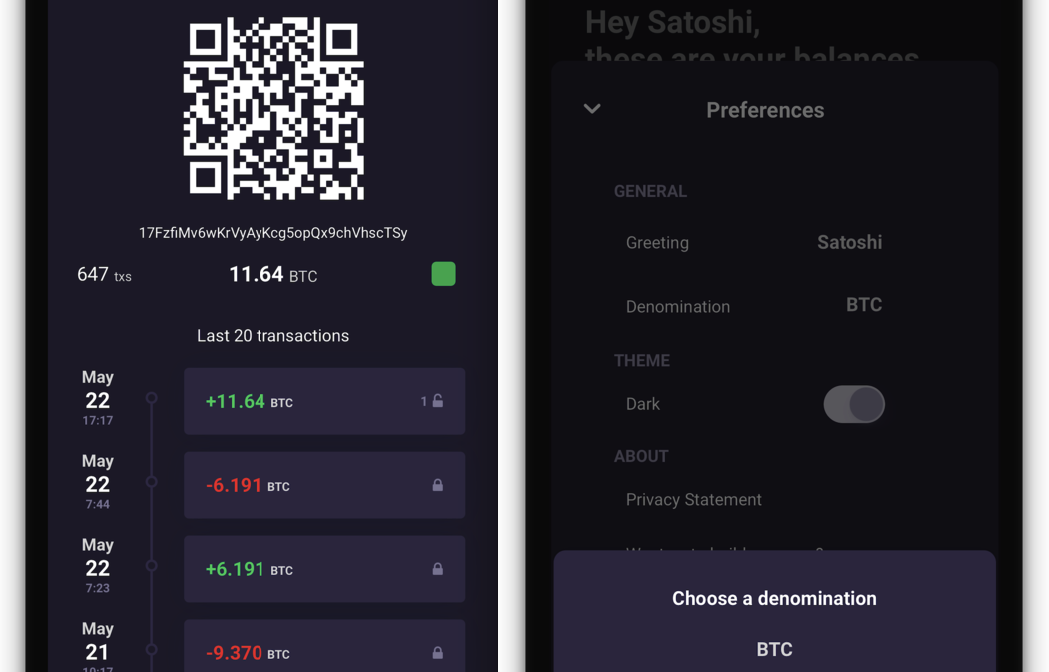 For some reason, there is no simple service that would let you watch bitcoin address movements the way EtherScan does it.
For your own addresses, one option is to create an account at blockchain.com (formerly blockchain.info) and import your BTC address. You will get alerted via e-mail or in app when you get paid, but it involves sharing your private keys with company Blockchain Luxembourg SA.
If you are on iOS, you can use the Ocular app. It's a beautifully designed wallet watcher that integrates seamlessly with all mainstream hardware wallets. There are no private keys involved, it just reads the addresses.
Tools for work
Tutanota Premium
If you run a blog or get clients through a portfolio, the premium features of Tutanota could make your life easier.
You get five slots for email addresses which can be from custom domains, on top of that you can use them as catch-all for other aliases. That means you can use a servicename@yourdomain.com address for signups; when someone starts spamming you, you will know who sold your data.
Not to mention that Tutanota is the most diligent email provider in terms of developments to date: They don't have access to your mailbox, you get 2FA option and their customer support is great.
At 14.40 EUR a year this certainly isn't a money snatch. Payments via card or PayPal.
---
---
Industry News Releases
DEX
LocalCryptos, formerly known as LocalEthereum, is currently the most popular non-custodial p2p market for cryptocurrencies....
Read >>